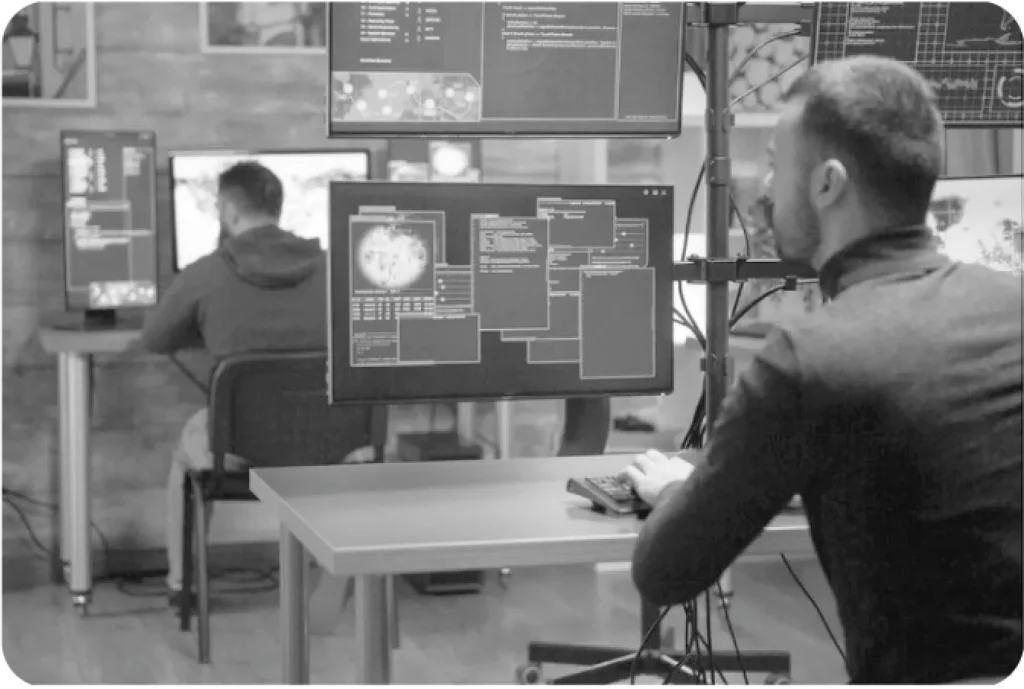 OPENTACH stores the downloaded files on a secure server, guaranteeing the safeguarding and integrity of the downloaded files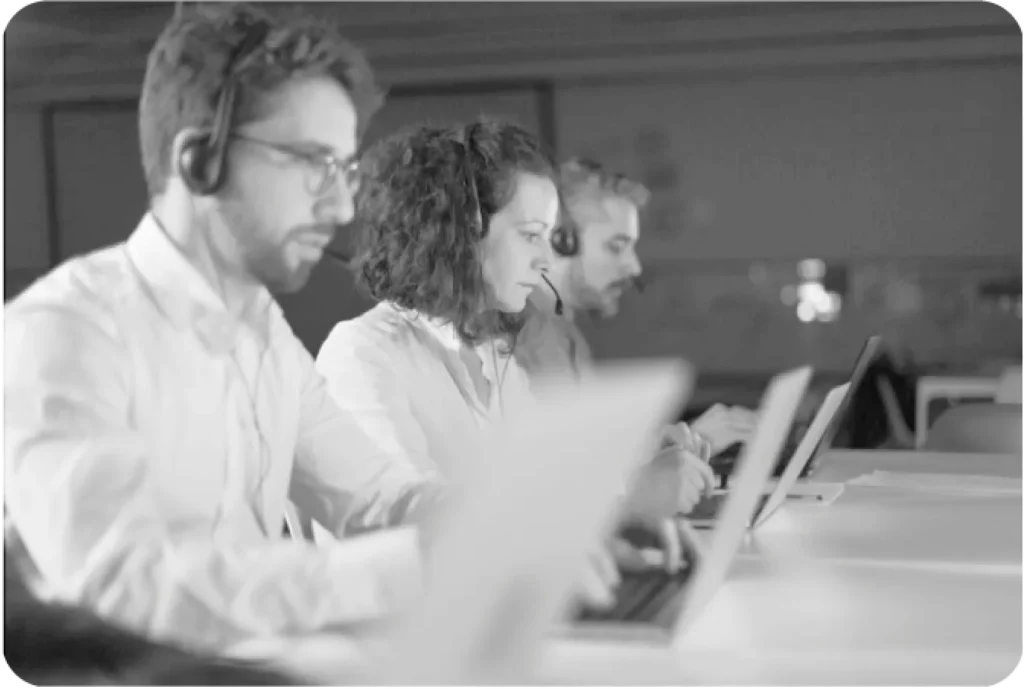 The SAT schedule is from Monday to Friday (including holidays) from 8:00 a.m. to 8:00 p.m. and Saturdays from 8:00 a.m. to 4:00 p.m. by calling
OPENTACH guarantees data security and traceability and traceability throungh the NATIONAL SECURITY SCHEME
A mobile download system that will allow you to download, esasily and remotely, the data of your drivers and vehicles via your smartphone, always respecting the technical and legal requirements demanded by the European Union.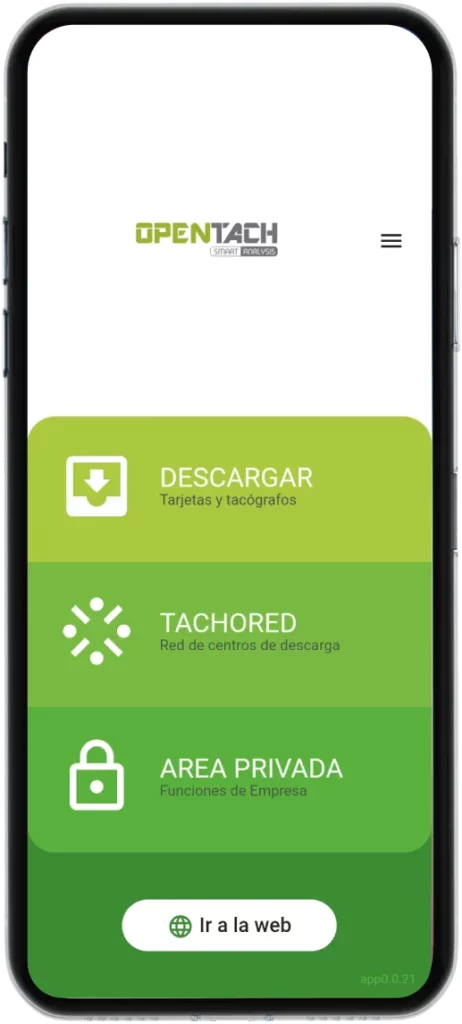 Choose the reference, our data supports us
+6000
satisfied customers
 Clients
ratings
&
reviews
Imprescindible para mi
Ha reducido drásticamente el tiempo que
pasaba analizando y controlando los datos de
los tacógrafos y de los conductores
J.L.González
Transportes Ontuba S.L
Eficiente para mi flota
Cuando dispones de muchos vehículos, resulta
fundamental disponer de un sistema rápido y
ágil. Y este lo es.
Francisco Torné
Logística Torné S.L
Buena relación Calidad/Precio
Me aporta todo lo que necesito para mi PYME
a un coste ajustado y con un buen servicio
técnico.
David Férnandez

Idea Truck S.A
Specialized technical assistance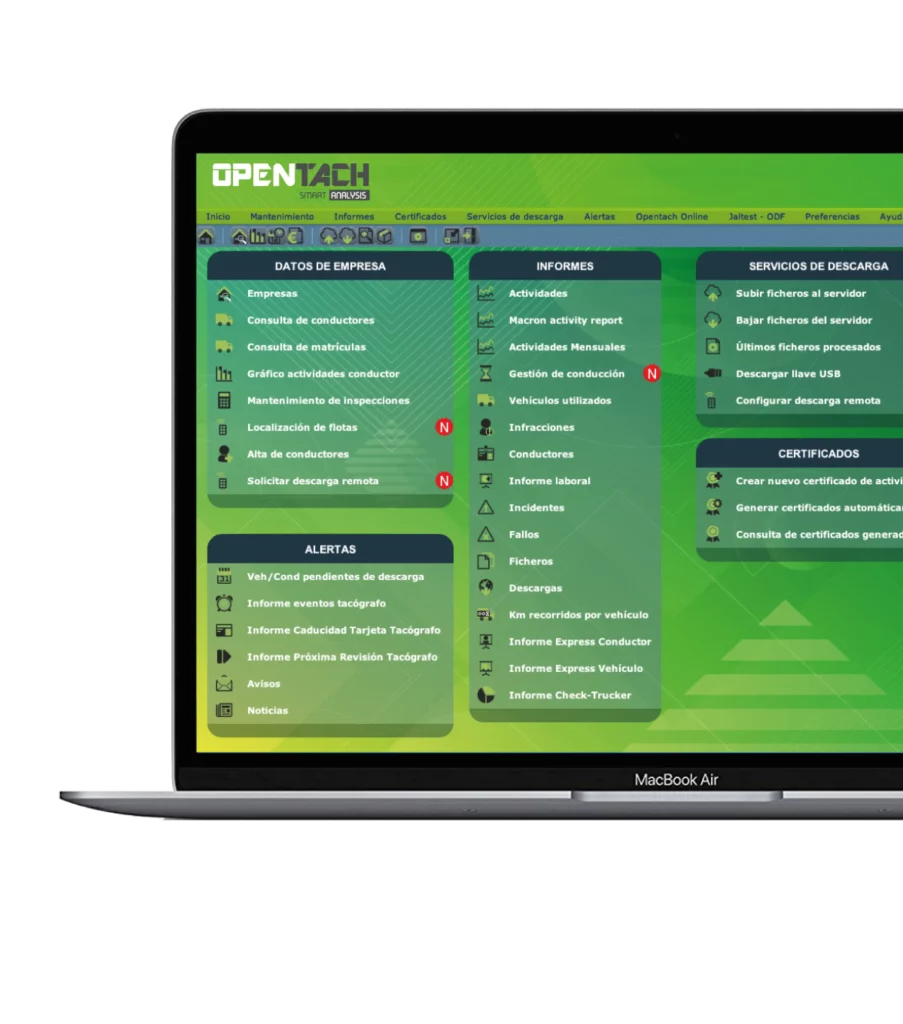 A digital data analysis platform of its own development offered by OPENSERVICES CONSULTORIA EN TRANSPORTES.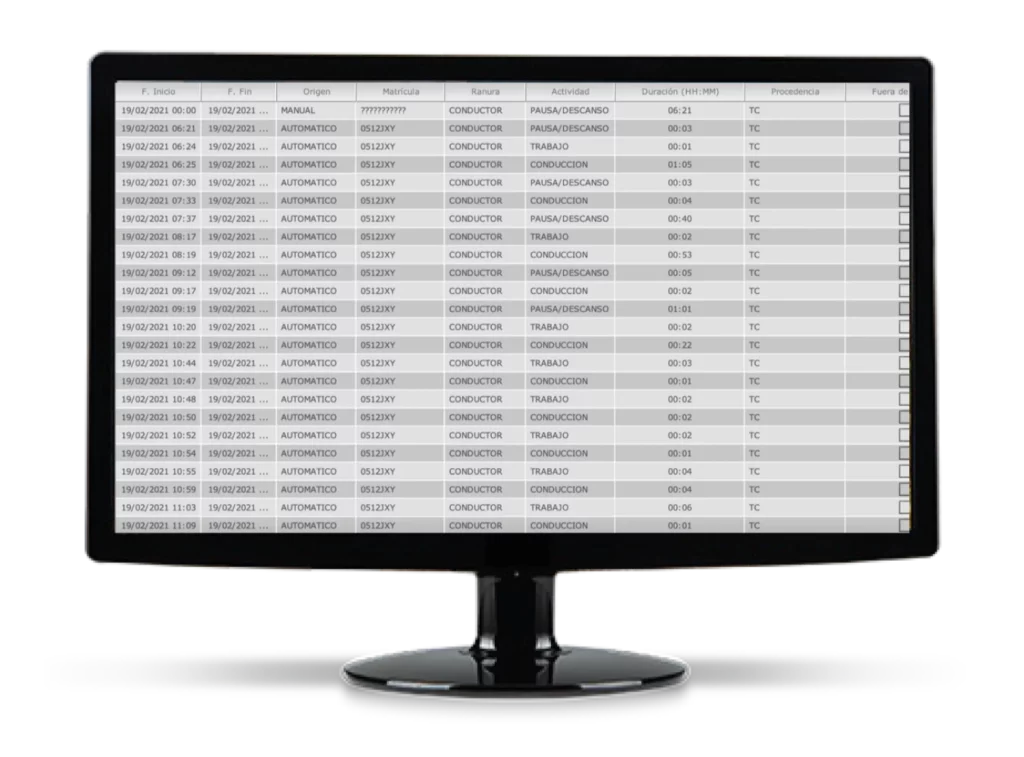 Activities
Used vehicles
Infrigements
Km. traveled by the driver
Laboral report
Driving and rest times
Times and distances travelled
Cards expiries
Cap expiries
Cross-border report
Driving management
Waybills

Drivers
Incidents, failures, etc
Km. Traveled by the vehicle
Continuous speed
Technical data of the vehicle
Driver activities
Downloads
Summary of activities
Summary of incidents
Tachograph events
Next revision of the tachograph
Activities certificate
Express report


Quickly see in a table the border crossing of your vehicles  and drivers, to know the time of stay in each country and be able to comply with current regulations.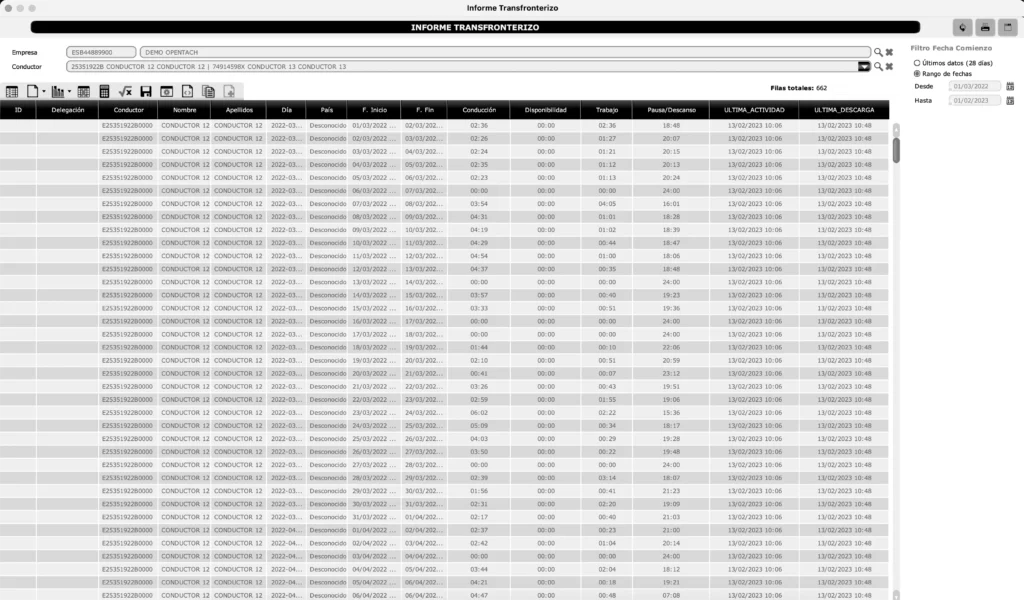 Functionality that will allow you to simulate an inpection of any body. It will let you know which files to send to inspection and know violations, incidents and faults recorder in them.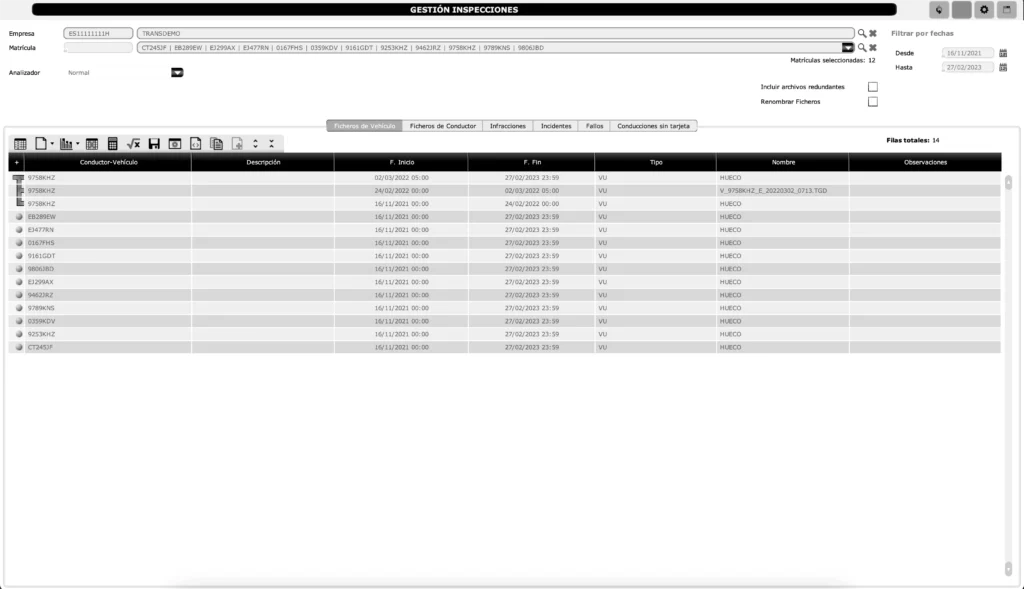 Functionality that will allow you to manage all the variables corresponding to driving and rest periods of your drivers. Allowing you to quickly and intuitively plan working days and weeks in compliance with current regulations.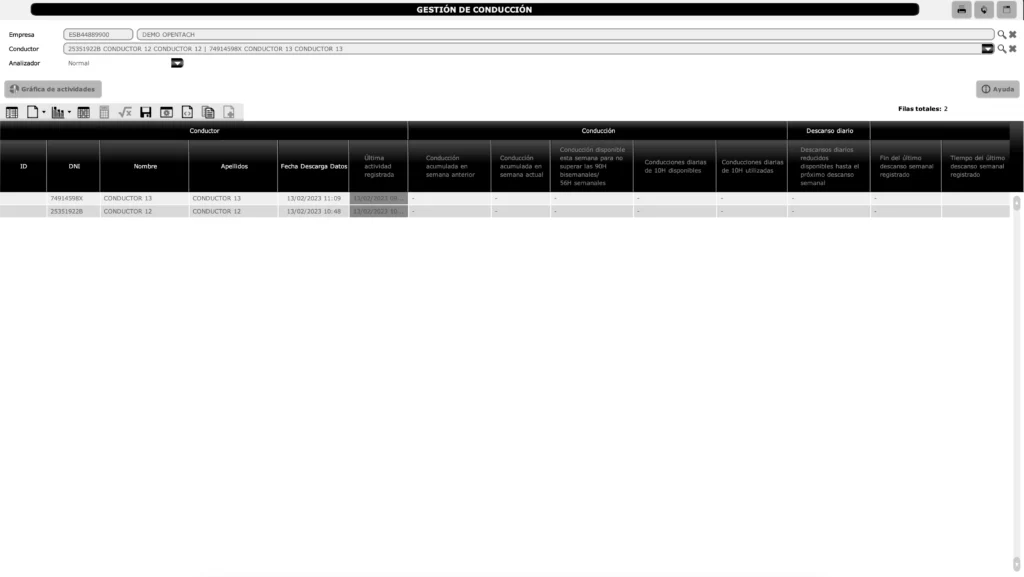 help 
&
technical support
¿Do you want to try
OPENTACH
?
If you want us to contact you or you want a demo of the OPENTACH platform, please sen us your email.